One market segment that Lenovo is able to express its dominance would be that of  PC. The Chinese manufacturers are one of the top names in the market and have been the market leaders for that segment from over 10 years now and they have no intention of losing their place at the top any time soon. The company not only offers its consumers with a wide range of variety in their products but in addition to that, the company ensures that they make robust machines which they launch at very-very competitive prices. 
The most recent innovation coming from the PC maker is the unveiling of the Lenovo LAVIE MINI pocket-sized convertible PC that has an ultrabook form factor. At first glance, the device seems like a quite bulky 2-in-1 mini-PC. The PC comes with a with an 8-inch WUXGA touch display which has a very good resolution of 1920 x 1200 pixels. In all the device weighs in at just 579 grams and is only available in a white color which gives it a rather translucent look.
Must Read: Samsung to be Apple's exclusive supplier
On the end of input, the keyboard is backlit and has circular keys and is also  equipped with numeric and symbol keys. Moreover, pocket-sized PC also features a breathing light which is able to light up the logo that is found on the LCD cover when the PC is turned on and it stays on until it is of course shut down. In terms of the hardware of the device, the machine gains power from a 11th Gen Intel Core i7 Mobile processor which is coupled along with an Intel Iris Xe graphics. In addition to that, the CPU is powered by an amazing 256GB SSD and 16GB LPDDR4 RAM, which makes the device a very attractive package.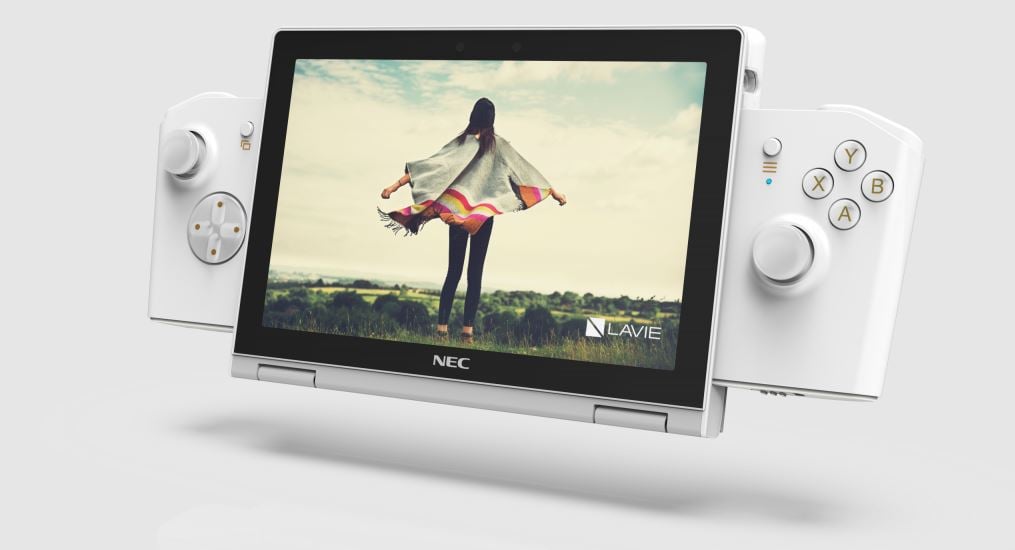 The PC also has an optional feature of adding gaming controllers which will in turn help gamers play high-quality PC games such as battle royale games such as PUBG, COD with relative ease and efficiency. Finally, in terms of the connectivity, the PC comes with a HDMI port, and several USB Type-C and Type-A ports which makes it convenient for all types of input.